Jul 19, 2017-Supreme Court (SC) on Wednesday directed the special court to put on hold the corruption case against three members of Tax Settlement Commission (TSC) filed by Commission for Investigation Abuse of Authority (CIAA)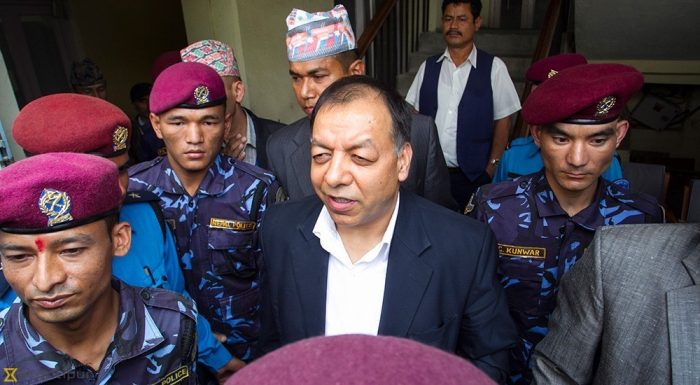 .
The apex court issued the order after conducting its hearings on a habeas corpus writ demanding to release suspended Director General of Inland Revenue Department Chudamani Sharma—one of the TSC members. The court said the case will be dealt by a full bench of SC.
This means, according to SC officials, Sharma, one of the accused in the corruption case, will have to stay in CIAA custody until SC's full bench gives its final verdict on the case.
According to SC Spokesperson Mahendra Nath Upadhyay, a division bench of SC judges Cholendra Sumsher Rana and Prakash Man Singh Raut decided to refer the case to a full bench terming that serious legal questions have been raised on the case.
On July 11, Sharma's wife Kalpana Upreti Sharma had filed a petition demanding release of Sharma terming CIAA's act of arresting and keeping him in custody illegal, treatment meted out at him as inhuman and the bail amount sought from him by the CIAA for his release excessively high. CIAA had sought bail of Rs3 billion for his release before the case was filed on Sunday.
The SC has been hearing the case since July 12 as a result the Special Court has been prevented from starting judicial trial regarding the corruption case filed by CIAA against TSC members including Sharma.
On Sunday, the anti-graft body had filed the case against TSC chairperson Lumba Dhwoj Mahat, Sharma, Umesh Prasad Dhakal and Sharma, who is also suspended director general of Inland Revenue Department charging them of embezzling Rs10.02 billion.